Hosting providers suffer on a daily basis from the consequences of the many security vulnerabilities found in commonly used CMS's such as WordPress, Drupal and Joomla.
Patchman
Patchman detects these vulnerabilities and is able to safely patch them without assistance from your customer. Because of our unique approach, you can also be rest assured that websites will continue to function properly.
Example default Patchman Workflow
When a vulnerability is detected, it warns the customer and informs how to resolve the issue
After 2 days, if still unresolved, reminds the customer.
After 3 days, if still unresolved, automatically patches the vulnerability and informs the customer.
Patchman disadvantages
It takes literally 60 seconds to start scanning for vulnerabilities and malware.
No real-time protection against vulnerabilities.
Eat server resources
Price of the licence per server
Requires a control panel (cPanel, Plesk or DirectAdmin)
Why choose ModSecurity
ModSecurity is an Apache module that helps to protect websites from various attacks. It is used to block commonly known exploits by using regular expressions and rule sets. ModSecurity can potentially block common code injection attacks which strengthens the security of the server.
When coding a dynamic website, at times users forget to write code to help prevent hacks by doing things such as validating input. ModSecurity help cases those users that run sites that don't have security checks in their code.
ModSecurity Advantages
Real-time application security monitoring and access control
Web application hardening
Virtual patching
Open Source Web Application Firewall (WAF)
Full Protection for Server
Always latest rules (SecRemoteRules)
Real-time protection against unknown vulnerabilities.
Why choose Malware Expert – ModSecurity Rules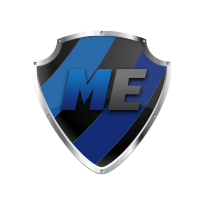 Malware Expert – ModSecurity Rules will help you sleep better at night because you get nearly 100% protection from Malware and hacker attacks. Also get zero percent false-positive rating (ex. WordPress, Joomla and Drupal CMS Applications).
We have developed these rules for over 10 years (Started 2005) to keep web servers secure. We keep updating the rules to maintain the protection also against some new unknown vulnerabilities if needed.
Our customer Satisfaction is 100% of our rules. Read what our customer say Malware Expert Rules and Protection for Web Applications.
The best part of this concept is that you get to do all of that without actually touching web applications or ModSecurity Rules.. Even better, the concept can be applied to any application even if you can't access the source code.