LiteSpeed Web Server (LSWS) is compatible with commonly used Apache features, including mod_rewrite, .htaccess, and mod_security. LSWS can load Apache configuration files directly and works as a drop-in replacement for Apache while fully integrating with popular control panels — replacing Apache in less than 15 minutes with zero downtime. Unlike other frontend proxy-based solutions, LSWS replaces all Apache functions, simplifying use and making the transition from Apache easy while also allowing your team to move confidently with little-to-no retraining.
Performance optimization
Installation service (conversion from Apache and fine tuning)
LiteSpeed Cache setup for your web platform (vBulletin, Magento, WordPress…)
Advanced anti-DDoS setup (dynamically block attacking IPs at your firewall)
Available 24/7
Malware Expert – ModSecurity rules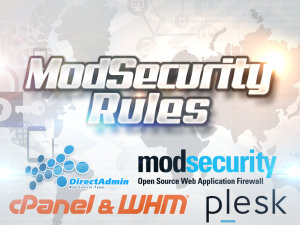 Malware Expert – ModSecurity Rules will help you sleep better at night because you get nearly 100% protection from Malware and hacker attacks. Also get zero percent false-positive rating (ex. WordPress, Joomla and Drupal CMS Applications).
We have developed these rules for over 10 years (Started 2005) to keep web servers secure. We keep updating the rules to maintain the protection also against some new unknown vulnerabilities if needed.
Our customer Satisfaction is 100% of our rules. Read what our customer say Malware Expert Rules and Protection for Web Applications.
The best part of this concept is that you get to do all of that without actually touching web applications or ModSecurity Rules. Even better, the concept can be applied to any application even if you can't access the source code.