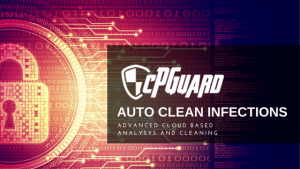 New version of cPGuard provides an exciting option to clean the file injections automatically and to restore the original file after removing the injection. Advantages of the particular option are
1. Prevent abusing the exploit further
2. Prevent website down due to the injected code
3. Reduce admin efforts to restore website after removing file injections
4. Prevent website from blacklisting
About automatic Virus Cleanup
About auto-clean option in cPGuard :- The current version of cPGuard comes with an option to control this feature using a switch under General Settings. It is recommended to enable this to enjoy the related features. Right now the option is running in Beta, during which period we will collect data and populate clean-up database and logic.
How does clean-up works? :- cPGuard virus clean-up engine is hosted in Cloud. So whenever cPGuard detects a bad file, it will send the file to Cloud Engine for further analysis. That engine will analyze the file further and mark it as bad or not; it will also return a clean file if the engine can come-up with a clean file. The
Cloud Engine is further tuned to run a second level of virus scan [ helpful for files maked as suspcious ] and this will be developed further a higher level in future.
Is there any performance overhead? :- Nothing; the new system is completely populated in our Cloud using which the whole processing will happen. So your system works without any needing of additional processing power.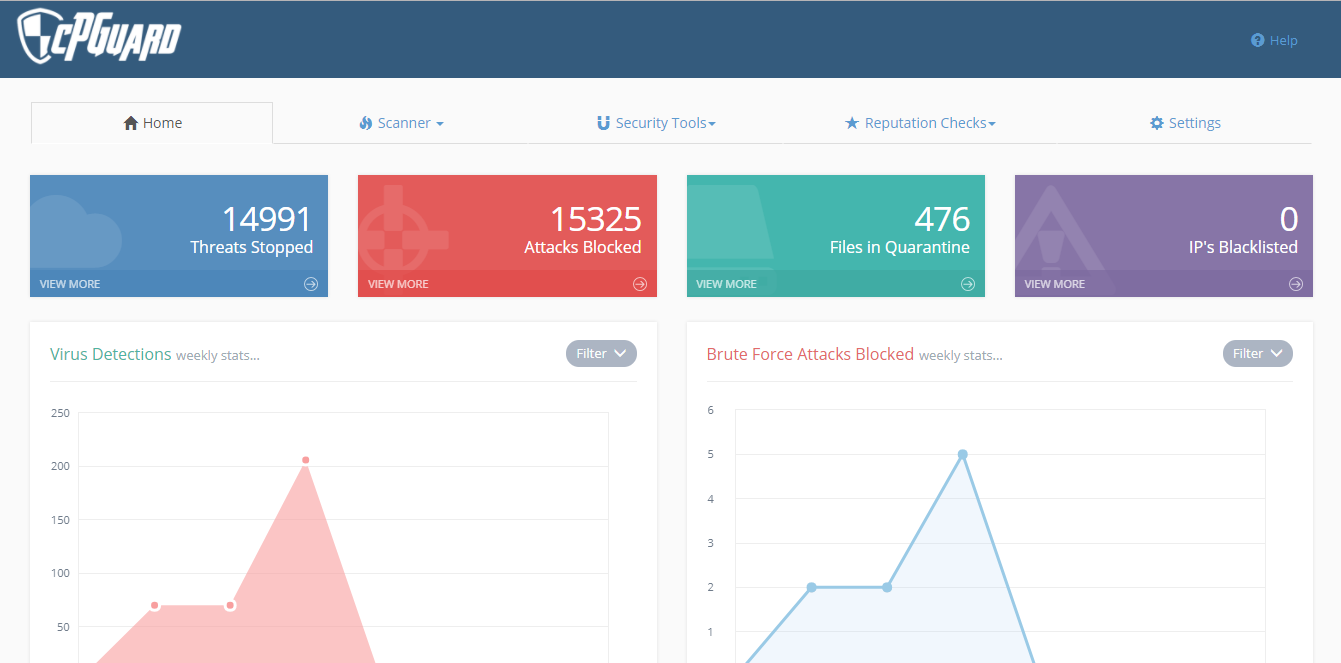 How much does this cost
cPGuard is one of the efficient and cost-effective system available in market now. The whole system is designed to consume very small system resources and to detect all levels of file system changes. cPGuard license has 2 license schemes based on the number of cPanel accounts it can support
1. Standard License can support upto 50 cPanel accounts and it costs $6 / month / server
2. Unlimited license has no restriction in number of accounts and it costs $11 / month / server
OpsShield offers great discount for bulk purchases.
Please find more at https://www.opsshield.com