New web shell (PHOENIX SHELL), which we have not seen before. This is a typical web shell, except there are a lot of extra features:
Upload
Command Execute
Mass Deface
cPanel crack
CGI Telnet
WordPress auto Deface
Fake root
Etc …
In the action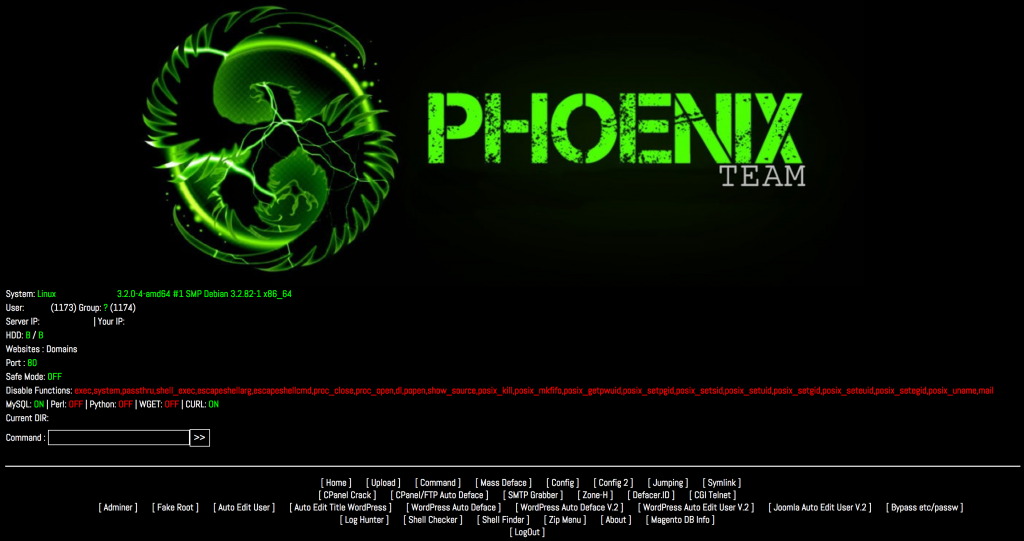 Final words
Use Malware Expert – Signatures detect this Web shell from files for FREE!
Websites that using Malware Expert – ModSecurity rules are protected against this kind attacks.