Again a new web shell (bunglon m1n1 sHeLL), which we have not seen and signatures don't detect this before. At the beginning of the file are introduced php shell maker.
/*
# bunglon m1n1 sHeLL

# version 1.0

# Jayalah indonesiaku

# thx to :
sohai, budz story zz, b374k, 1n73ct10n, HNc, Dc & all member indoxploit
*/

In the action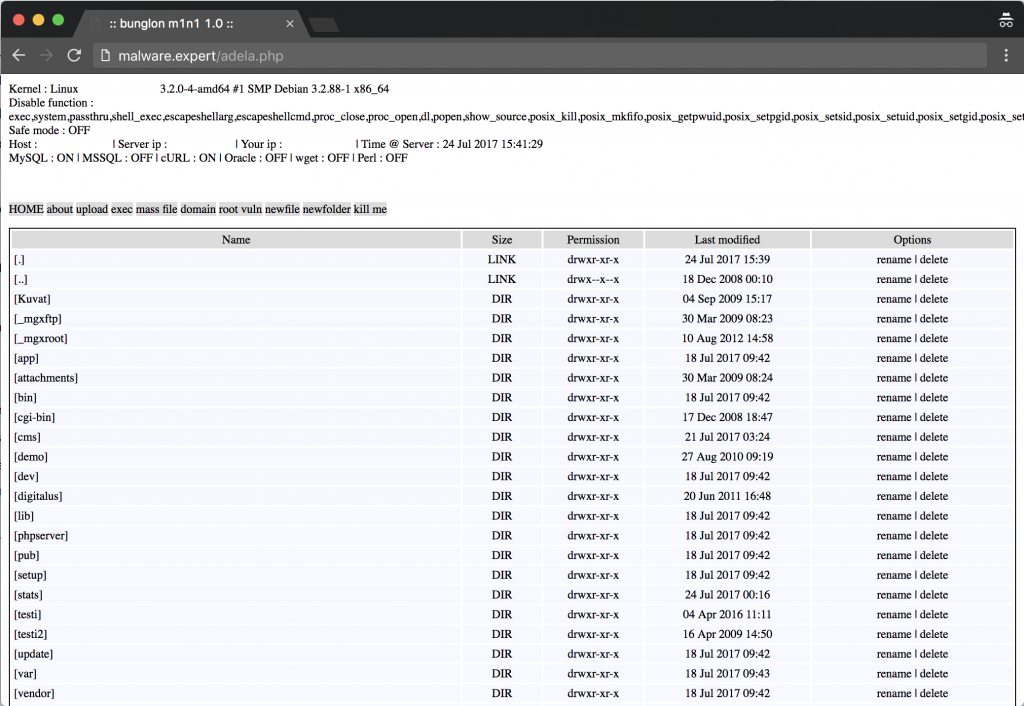 Final words
Use Malware Expert – Signatures detect this Web shell from files for FREE!
Websites that using Malware Expert – ModSecurity rules are protected against this kind attacks.