A Web Application Firewall protects Web servers from malicious traffic and blocks attempts to compromise the system.
While proxies generally protect clients, WAFs protect servers. A WAF is deployed to protect a specific web application or set of web applications. A WAF can be considered a reverse proxy.
WAFs may come in the form of an appliance, server plugin, or filter, and may be customized to an application. The effort to perform this customization can be significant and needs to be maintained as the application is modified.
Malware Expert – Web Application Firewall

Malware Expert offers custom security rules for ModSecurity that will better protect your website against malicious attacks.
Rules are generic, real life protection against what we have seen in the following categories of attacks: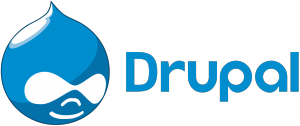 Http Downloads
SQL injection
Local File Inclusion
Remote File Inclusion
Remote Code Execution
PHP Code Injection
While still keeping everything working with minimal false positives.
Automatic WAF Rules Updates

Malware Expert security engineers constantly monitor the Internet for new vulnerabilities. When we find threats that apply to a large portion of our users, we automatically apply WAF rules to protect their Internet properties. Let us take care of tracking state-of-the-art hacking techniques so you can focus on creating useful features instead of protecting them from would-be attackers.