Description
Do you have malware on your website that needs to be removed?
Let us put our years of web security expertise to work for you. We can manually remove all malicious content from your site including (but not limited to):
Malware (Redirects, clickjacking, iframes, other code injections)
Backdoors
Viruses
We can fix any website including: WordPress, Joomla, MediaWiki, OSCommerce, vBulletin, Drupal as well as custom coded sites and HTML, javascript, PHP.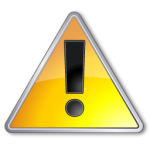 It is not an easy job to detect the malicious code, even for specialists and the process needs to be adjusted for each website. There is a possibility of facing the same problem in the future, even after detecting and removing malware because hackers may keep "backdoor" methods of approaching your resource treasures.
Developers have noticed that most of the website owners do not consider it necessary to keep a backup of their data and keep up the website up to date. It is not an easy task to do, but you need to be considerate and keep your data backed and safe.